If you're encountering issues using Google to log into the Cortex app, there are two possible paths forward, depending on whether you self-manage your IDP or if Cortex does. If you're trying to connect a Google IDP to map to Teams, check out this article.
Cortex-managed solution
Follow the steps outlined in our Google SSO setup docs.
Self-managed solution
Use the OpenID Connector and follow the steps outlined in our self-managed SSO setup docs.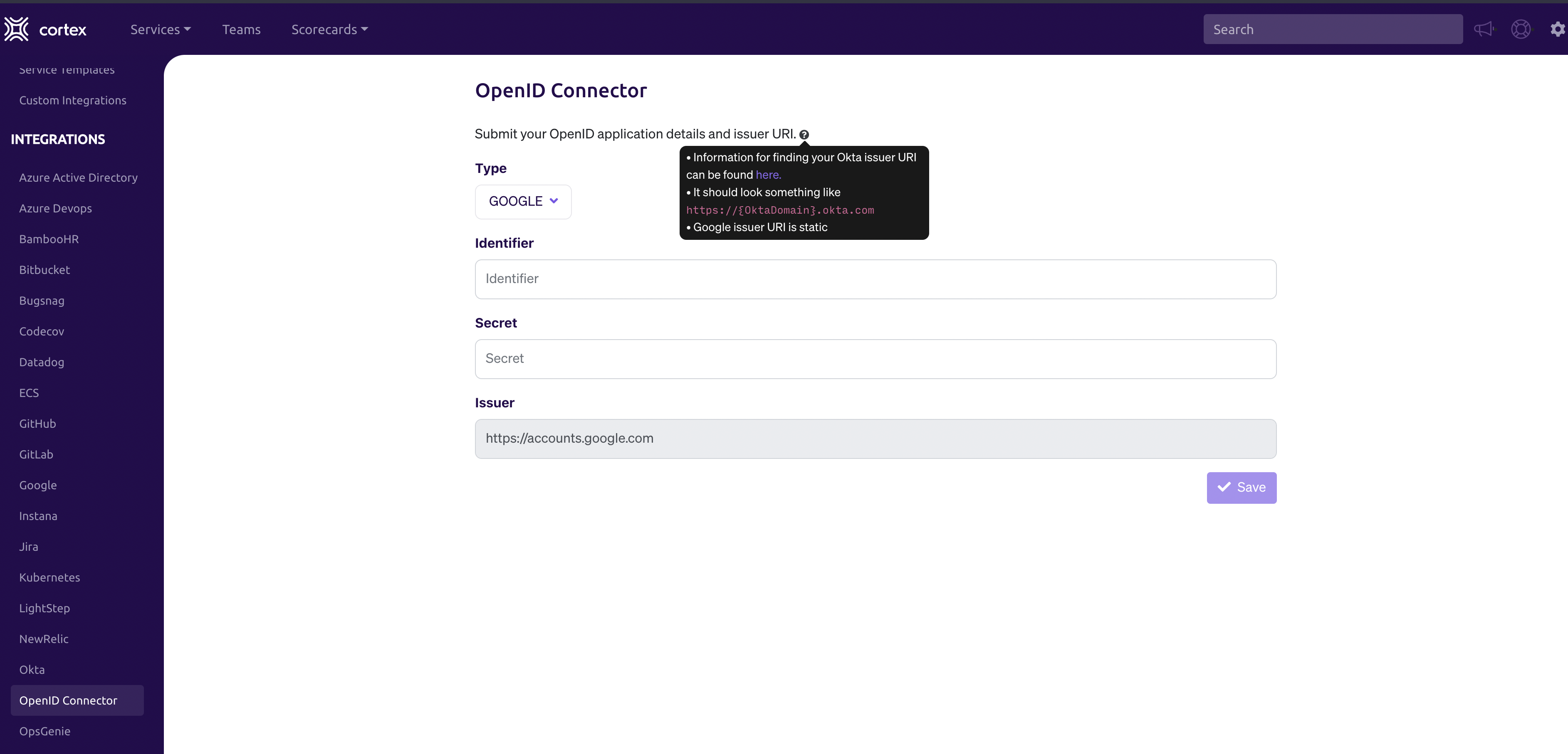 Common Questions and Issues
Remove Google Connection message
This message is expected behavior and indicates that you have set up Google Groups syncing. The warning advises that if you delete this integration, group syncing will stop.